John F Kelly is the newly appointed US Secretary of Homeland Security. Prior to joining Donald Trump team, he served the US Marine Corps as a general and a commander. Likewise, Kelly has executed various wars and peace processes in the Middle East.
Early Life and Education
Born on May 11, 1950, John F Kelly was raised in a Catholic family in Boston, Massachusetts. By 16 years of age, he has already hitch-hiked from east to west. Also, Kelly went to the US Merchant Marine for a year.
After high school, John got into University of Massachusetts Boston in 1972. Then, in 1984, he completed his Master's degree in National Security Studies from Georgetown University.
Career
Recruited into Marine Corps in 1970, Kelly quickly succeeded to reach the post of sergeant. Then, for undergraduate education, he was discharged from the US Marine. Soon after returning, Kelly joined the weapon platoon command. He was also allocated a place in Washington DC Marine Corps.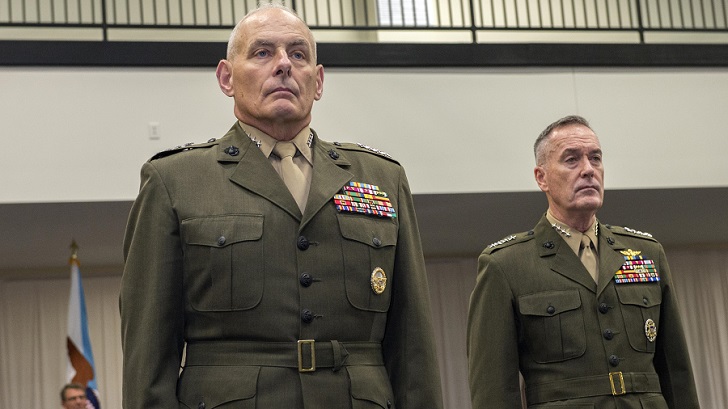 In 1987, Kelly got promoted to Battalion operations officer and took the jobs of Tactics group and Infantry Officer Course. Subsequently, Kelly paved his way to lieutenant colonel and served as a commander for 1st Light Armored Reconnaissance Battalion and 1st Marine Division. After serving in the west for two years, John was promoted to serve the US House of Representatives as a liaison officer.
Following the job in Washington, Kelly went to Belgium as an assistant supreme allied commander. Returning to the US in 2001, Kelly was assigned to second division marine (2001) and first marine division (2002). As a tribute to Kelly's command, US Marine Corps promoted him to the post of brigadier general while he was still in Iraq war.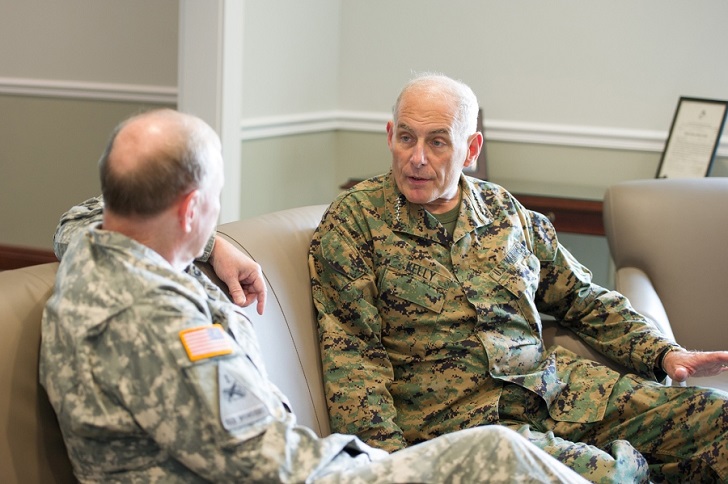 Completing the Task Force Tripoli, Kelly was approved as a major general by the US Senate in 2007. At the time, he also held the assignment of legislative assistance to Michael Hagee. Following the promotion in 2007, Kelly joined Multi-National Force-West in Iraq. Successfully completing numerous assigned tasks, Kelly retired in 2016.
Trump and Kelly
The 66-year-old military person has recently been confirmed as the Secretary of Homeland Security for Trump administration team. He was approved by the US Senate with 88 senators in favor on January 20, 2017. Following the approval, VPOTUS Mike Pence carried out his oath-taking.
https://www.youtube.com/watch?v=tCy8lP8q6Kk
Personal Life
Kelly married Karen Hernest in 1976.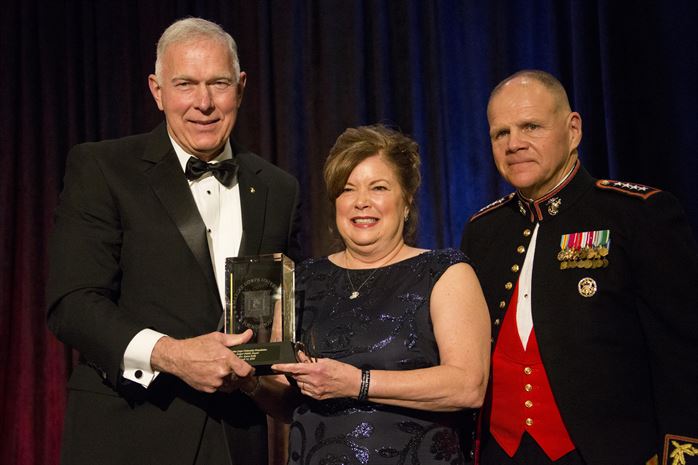 The couple gave birth to two sons who later joined the US Marine Corps. In 2010, 29-year-old son, Robert Kelly, died after an accidental stepping on landmine explosion.  This indeed was a tragic moment for John Kelly's military family.