Madonna is a famous singer and songwriter who is often known as the 'Queen of Pop'. Some of her best-known songs are 4 Minutes, Hung Up, Music, Frozen and Like a Prayer. So far, Madonna has sold over 300 million records.
Early Life and Education
Madonna Louise Ciccone was born on August 16, 1958 to father Silvio Anthony and mother Madonna Louise. Raised in the Bay City of Michigan, young Madonna was always interested in singing. For early education, she went to Rochester Adams High School and was heavily involved in cheerleading. Completing her days at Rochester Adams, Madonna joined the University of Michigan School of Music, Theatre & Dance. Soon, she dropped out and moved to New York.
Personal Life
Madonna has married twice in her lifetime. From 1985 to 1989, she was married to Sean Penn. In 1998, she started dating Guy Ritchie. The couple subsequently got married in 2000 and remained together until 2008. She had a son named Rocco John with Ritchie.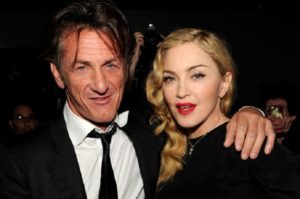 Along the way, Madonna has dated several men. Reportedly, in the 1990s, she dated the 'King of Pop' Michael Jackson a few times but the relationship didn't work out quite well. As of 2014, she is currently dating Timor Steffens who is a professional dancer. From 2010 to 2013, she was with Braham Zaibat. For two years prior to that, Madonna was in a relationship with Jesus Luz.
Career
Madonna entered the New York City with $35 in her pocket. Primarily, she started working as a waitress for Dunkin' Donuts and also did some dancing in local theaters. In 1979, while in a relationship with Dan Gilroy, she started a band named Breakfast Club. Soon, she left the band and collaborated with her ex-boyfriend, Stephen Bray, to form a new music group called Emmy. As the band became a local hit, Madonna was signed by Sire Records to produce singles. In October 1982, she released her first single titled 'Everybody'.
In 1983, Madonna brought out her first album called Madonna. The album had five singles which collectively received a rating of 5 stars from AllMusic. To follow up, in 1984, she released another album Like a Virgin. Recorded at Power Station Studio, the album was produced in collaboration with Nile Rodgers and Stephen Bray. The single 'Like a Virgin' reached its number one spot in the US Billboard Chart.
In 1989, Madonna launched Like a Prayer. The single 'Like a prayer' from the album received widespread acclaims and helped Madonna gain a strong and huge fan base. Three years later, she brought out Erotica. To track her albums so far, Madonna has released around 13 worldwide hit albums:
Madonna (1983)
Like a Virgin (1984)
True Blue (1986)
Like a Prayer (1989)
Erotica (1992)
Bedtime Stories (1994)
Ray of Light (1998)
Music (2000)
American Life (2003)
Confessions on a Dance Floor (2005)
Hard Candy (2008)
MDNA (2012)
Rebel Heart (2015)
Besides, Madonna engages herself in a lot of music tours. In 1985, she started her first music tour with the title The Virginia Tour. Since then, Madonna has been on at least 5 worldwide tours and 4 domestic tours. In addition to music, Madonna is a business-minded person. She has invested in several enterprises such as Boy Toy Inc and Webo Girl Publishing. In 2010, Madonna founded Hard Candy Fitness in collaboration with Guy Oseary and Mark Mastrov. As of June 2016, Madonna was worth $560 million.
Donald Trump and Madonna controversy
Apparently, Madonna has always been very critical about Donald Trump and his personality. The hostility dates back to 1989 when she blamed Donald Trump for not providing sufficient privacy and security during her stay at Trump Hotel and Casino. Similarly, she was sarcastic about Donald Trump's consideration of running for President in 1990.
On January 21, 2017, Madonna delivered a powerful speech against Donald Trump in March on Washington. She said, "Yes, I'm angry. Yes, I am outraged. Yes, I have thought an awful lot about blowing up the White House. But I know that won't change anything. We cannot fall into despair." Unfortunately, this particular statement came in controversy after it appeared to be promoting violence. In an interview with Sean Hannity, Donald Trump responded, "She's disgusting. I think she hurt herself very badly. I think she hurt that whole cause. I thought what she said was disgraceful to our country."
https://www.youtube.com/watch?v=MQ6_CDhp7BE