Billy Bush is a television and radio personality who is widely recognized as the host of The Billy Bush Show, Today, Access Hollywood and as a member of the Bush family. Billy was the person having an abusive conversation with president Donald Trump in the leaked 2005 multimedia.
Early Life and Education
Billy Bush was born on October 13, 1971 to father Jonathan Bush and Josephine Bush. Jonathan Bush is a younger brother of former American President George H. W. Bush. Jeb and George W Bush are Billy's cousins.
Raised in Manhattan, New York, Billy Bush went to St. Bernard's School and later joined St. George's High School which was located in Rhode Island. Completing high school education, Billy entered Colby College for an undergrad degree in international studies and government.
While at college, Billy Bush was a letterman who captained the lacrosse team.
Personal Life
On April 4, 1998, Billy married Sydney Davis. Now, the couple has three children – all of them are daughters.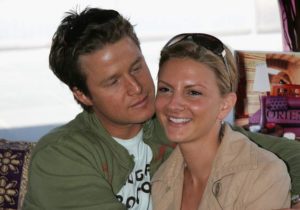 Career
Graduating from Colby College, Billy Bush joined WLKZ-FM as the host of afternoon drive show. Soon, he moved to Washington and entered WARW-FM. Working there for a few years, he joined WWZZ-FM and started hosting Billy Bush and the Bush League Morning Show. The program was broadcasted for four years i.e. until January 2001.
Leaving the radio station, Bush commenced looking for a career path in television. In January 2003, he joined NBC News Channel as the host of Let's Make a Deal. Although the show didn't last very long, Bush at least had a good start which would land him in different lucrative positions in the future. In 2001, he had joined Access Hollywood as an east coast correspondent. By 2004, he was already a senior reporter covering various high-profile ceremonies such as Golden Globe, Academy, and Grammy Awards. In 2004, Bush also covered the 2004 Summer Olympics for NBC.
In 2007, Billy Bush started Grease: You're the One that I Want! and became a fill-in for Meredith Vieira on Who Wants to Be a Millionaire. After 2008, he returned to the radio and started hosting The Billy Bush Show for KBIG radio station in Los Angeles. Likewise, Bush also became the co-host of the Access Hollywood Live from September 13, 2010 to October 2016.
Billy Bush on Ryan Lochte's claim of robbery during the Olympics:
Donald Trump and Billy Bush
As per the leaked 2005 video footage, Billy Bush was the person who was having the lewd conversation with Donald Trump. In the video leaked on October 7, 2016, Bush can be heard laughing on Trump's abusive statements against women and joining in to comment on Arianne Zucker.
This conversation footage from more than a decade ago largely affected Billy Bush's career. He was suspended by NBC from its show Today on October 11, 2016. Reportedly, Bush resigned from the position on October 17.