Elizabeth Trump Grau is the sister of incumbent US President Donald Trump. She is an employee in the American financial sector.
Early Life and Education
Although her exact birth date is not available, it's known that Elizabeth Grau is older than Donald Trump. As a child, she went to Kew-Forest School for high school education. Later, she joined Southern Seminary College for undergraduate education.
Personal Life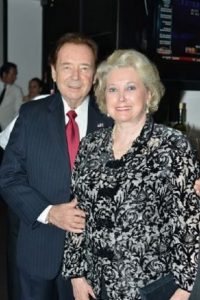 Elizabeth Trump is currently married to James Walter Grau. A graduate of North Western University, Grau is a film producer who has strong ties with the Hollywood film industry and leads the Charisma Productions. The Grau couple has been together since 1989.
Career
Completing high school and college education, Elizabeth Trump went far from her father's family business and political field. She joined the banking sector and is now an administrative assistant at Chase Manhattan Bank, New York.
Donald Trump and Elizabeth Trump
Donald Trump and Elizabeth Grau seem to have a good relation between each other. In the 1989 wedding of Elizabeth and James Walter, Donald Trump was the usher.