Jim Acosta is an American journalist who has become the CNN White House Correspondent on January 9, 2018. Currently, he is the Chief White House Correspondent for CNN. Previously, he has worked as the National Political Correspondent for CNN and also as a correspondent for CBS News.
The early life of Jim Acosta:
Judge Curiel's brother Raul sent me this pic of when they were little and growing up… In Indiana pic.twitter.com/YpszvQEKok

— Jim Acosta (@Acosta) June 6, 2016
Jim Acosta was born on April 17, 1971, in Washington, D.C., US to an Irish and Czech ancestry mother and Cuban descent father. His birth name is Abilio James Acosta. He spent his childhood with his parents in Virginia. Similarly, he completed his school studies from Annandale High School and graduated from James Madison University. Finally, he completed his graduation in Mass Communication along with a Political Science as a minor subject.
The career of Jim Acosta:
Acosta started his career by working in radio. He was the local radio presenter for the WSVA radio station. In 1994, he started to work as a desk assistant with WTTG-TV. Then after he started his job as a reporter at WBIR-TV in Tennessee. He also joined KTVT-TV as a reporter. In 2003, he became a correspondent for CBS News and worked until March 2007. While working
in CBS, he was able to cover numerous major and breaking news which has clearly demonstrated his ability, capacity, and dedication towards his work. Some of the covered news by Acosta during his service in CBS are John Kerry Democratic Presidential Candidate, Katrina Hurricane, Iraq war, etc. He joined CNN and covered the 2008 presidential campaigns of
Democratic candidates Barack Obama and Hillary Clinton. He got promotion and became the National Political Correspondent for CNN in 2012. From January 9, 2018, Acosta became the Senior White House Correspondent for CNN. Even though he has not been awarded any title throughout his career but he is able to gather so much media & news coverage as well as
love from all over the nation regarding his excellent profession and work performed.
Look around the world and check out the countries that have government control over the media. They are not places where you want to live.

— Jim Acosta (@Acosta) November 27, 2017
Personal life of Jim Acosta:
In 1994, Acosta married to his college girlfriend Sharon Mobley Stow who is a registered nurse. They together have three children among which two daughters and one son named Peter. But after spending 24 years of marital relationship, they got divorced in 2017 because they furthermore could not handle their relationship any longer. Since their separation, Acosta has
not seen with anyone and does not involve in extra affairs. He is living a single life.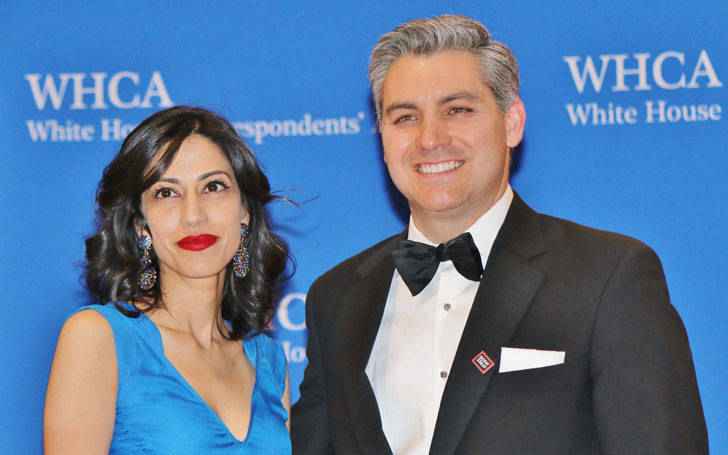 The net worth of Jim Acosta:
As Acosta is a veteran American journalist, he earns a really attractive amount of money from his profession. The estimated net worth of Acosta is $2.5 million. He got an annual salary of $300,000. The main income source is the job of senior White House correspondent of CNN while minor sources are websites writing, columnist and professor of Journalism. He also gets
some money from ads and endorsements. He bought a luxurious mansion worth $700,000.