Jacinda Kate Laurell Ardern (Jacinda Ardern) is a New Zealand politician. Since 26 October 2017, she is serving as the 40th and current Prime Minister of New Zealand.
The Early Life of Jacinda Ardern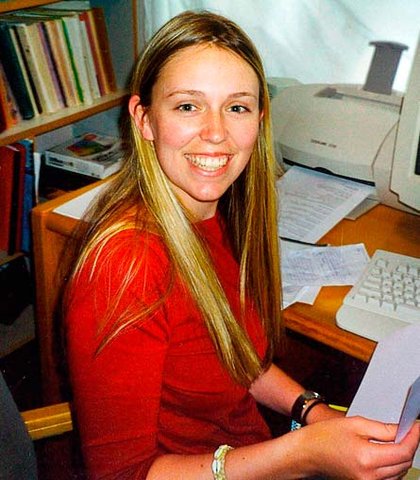 She was born on 26 July 1980 in Hamilton, New Zealand. Jacinda Ardern grew up in Morrinsville and Murupara. Her father's name is Ross Ardern and her mother's name is Laurell Ardern. Her father used to work as a police officer and her mother used to work as a school catering assistant. On the school's Board of Trustees, she was the school representative when she used to attend Morrinsville College. Later in 2001, attending the University of Waikato, she graduated with a Bachelor of Communication Studies in public relations and politics.
Jacinda Ardern's Career progression
Jacinda Ardern has always been active in politics since from her small age. She has ranked 20th on Labour's party list ahead of 2008 election. As she was residing in London but for the election, she had to campaign full time, so she returned back to her country. She appeared alongside National MP Simon Bridges while making regular appearances on TVNZ's Breakfast program as part of "Young Guns" feature. In the election, she succeeded her fellow Labour MP Darren Hughes to be the youngest sitting MP in parliament. Until the election of Gareth Hughes on 11 February 2010, she remained the youngest MP. In the electorate vote, Ardern was unsuccessful.
However, she was allowed to enter Parliament as a list MP due to her high placement on Labor's party list. On January 12, 2017, Ardern was the only nominee and was elected unopposed when the nominations for the Labor Party closed. The office of leader of the opposition and leader of the New Zealand Labor Party were assumed by Ardern just 7 weeks before the 2017 general election on 1 August 2017 which followed the resignation of Andrew Little. Former Prime Minister Helen Clark criticized it as misogynistic but due to party's historic low polling, little stood down. Jacinda Ardern became the youngest leader of the Labor Party in its History at the age of 37. Labour rose dramatically in opinion poll after Ardern took the Leadership. In her first press conference as a Leader, she said that the upcoming election campaign would be on of "relentless positivity".
After the election, Ardern made Peters the Minister of Foreign Affairs and Deputy Prime Minister. Ardern was made the next Prime Minister as New Zealand First Leader Winston Peters agreed to form a coalition with Labour on 19 October 2017. After she became the Prime Minister, she said that the government would be "Focused, empathetic and strong". Ardern is also the member of Council of Women World Leaders. She is the third female Prime Minister of New Zealand and she also became the first female head of government on 24 September to attend the United Nations General Assembly meeting as she attended the meeting with her 3-month-old infant.
Net Worth of Jacinda Ardern
Jacinda Ardern is a successful woman and is also one of the most powerful people in the world. She earns a salary of over $400 thousand per year. However, there is no any information available about her net worth.
In the Personal Life of Jacinda Ardern
Jacinda Ardern is unmarried. She is in a relationship with Television presenter Clarke Gayford. The couple has a daughter living happily together. There is no information about when they will be getting married nor there is any information about their any controversy.
Facts about Jacinda Ardern
Ardern is the second world leader in history to have a baby while in office.
She said that she was an agnostic.
She described herself as a social democrat, a feminist, and a progressive.