Grace Vanderwaal is an American singer, songwriter and Ukulele player who is best known as the winner of Season 11 of America's got talent show at the age of 12. She is the youngest star to win the show in a decade and also the second female and child winner in the history of America's Got Talent Show. Her performances at the auditions have gone on to become one of the most watched videos making it 5th trending Youtube video in 2016's. She was also titled as a younger version of Taylor Swift by Simon Cowell. She has become one of the greatest Youtube sensations at this time with her YouTube channel with 1 million subscribers and over 175 million views.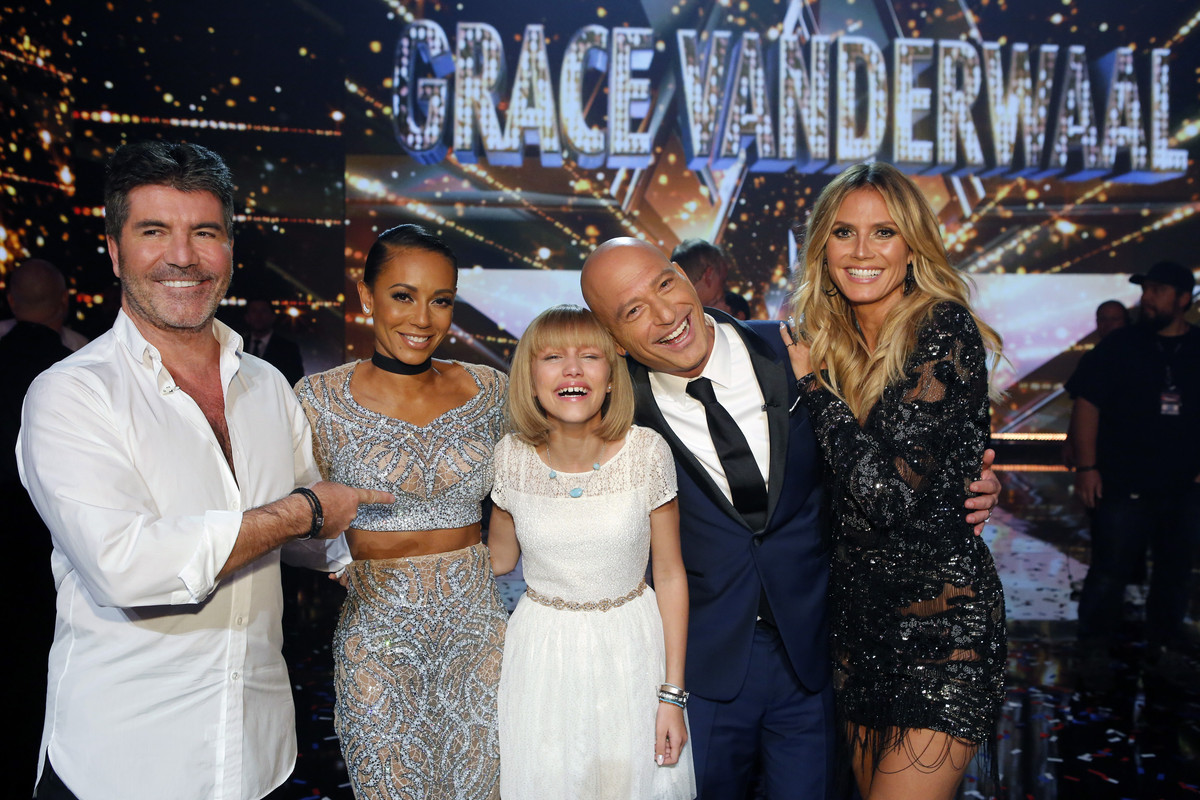 Grace is popular for her originality and unique flavor that she brings in the modern day music platform. Following her victory in the talent show, she has got a lot of opportunities knocking at the door and with her very young age she has a lot to achieve in coming days.
Grace to star in the film in 2019 making acting debut
Grace is reportedly to star as the lead role in upcoming Disney's Stargirl expected to be released in 2019 which is one of the first original films to go through the company's new streaming platform. For the role, Grace was chosen among 700 other girl competitors. The film will be her acting debut and is being directed by Julia Hart.
Performances by Grace Vanderwaal
Grace began her first solo concert tour on November 5, 2017, that was on the go until February 5, 2018. She was performing in nearly every major cities in America. Also, she is a fan of Jason Marz and her commitment to perform with him came true in late 2017. She also performed at the 2017 Special Olympic World Winter Games at both opening and closing ceremonies. On July 5, 2018, She performed at the opening for electropop music group Imagine Dragons for the song Radioactive at Raleigh's Coastal Credit Union Music Park.
The lifestyle of Grace Vanderwaal
The young, talented and beautiful singer has been able to make a net worth of $2 million at such a young age. She took home a staggering amount of $1 million following her win at AGT show where she also made a series of records in the history of the competition. She earns a significant amount of money with concerts, recording business, endorsements, business deals and so on. It is reported that she has an annual income of $800,000. She recently bought a brand new house in New York for $500,000 where she lives with her parents. She also owns a Mini Cooper costing $130,000 and a Ford car worth $80,000.
Grace Vanderwaal's early days
 

View this post on Instagram

 
Grace Avery Vanderwaal was born on January 15, 2004, in Kansas City, Kansas to Tina and David Vanderwaal. She is the youngest among her brother and sister. At the sweet age of 3, she was already making up songs and singing. She learned to play the Ukulele by watching her family friend play as well as seeing a video on youtube played by Twenty One Pilots. Fact is, she bought a Ukulele by using the money she received as a gift on her 11th birthday. She taught herself to play by watching videos on the internet. Besides it, she also used to play the saxophone in her school's marching band. Grace initially started her career by uploading her videos on Youtube. She is influenced by the singers like Katy Perry, Jason Marz, and Twenty One Pilots.
Major career breakthrough of Grace Vanderwaal
finally made some stuff and guys—- I'm so proud of it and just want you to hear it pic.twitter.com/NHR6LmTPnf

— Grace VanderWaal (@GraceVanderWaal) August 26, 2018
The major breakthrough in her career after her win at America's Got Talent. After achieving such a huge success her music career took a new and successful turn. In 2016, Grace signed with Columbia Records and released her debut EP, Perfectly imperfect in late 2016. It was a considerable hit which reached No.9 on the Billboard Top 200 and peaked No. 11 in Canada. Her singles Moonlight, So Much More Than This and I Don't Know My Name which was included in her first studio album Just the Beginning released on November 2017 also rose to the charting singles. The album debuted at No.22 on the Billboard 200 album charts.
The social life of Grace Vanderwaal
The charming and sweet Grace Vanderwaal also used her wealth for charity. Following her winnings, at AGT she made a donation on charity. On March 2018, she traveled to Kenya to help hearing-impaired youth with the Starkey Hearing Foundation.
Grace Vanderwaal has around  2.7 million followers on Instagram, more than 1 million followers on her Facebook page and has around 2.7 million subscribers on her Youtube channel.
Accolades achieved by Grace Vanderwall
Grace has received numerous accolades in her career. In 2016, she got a Radio Disney Music Award for Best New Artist. She received a Teen Choice Award for Choice Next Big Thing and a Rising Star Award from Billboard in 2017. She was also enlisted as one of Music's Hottest Young Stars under 21. Moreover, she has featured in top-rated shows like Wendy Williams' and Ellen Shows.