Last updated on April 7th, 2020 at 10:38 am
Arnold Schwarzenegger is a bodybuilder, an actor, and a politician. Starting as a bodybuilder, Arnold became Mr. Universe and Mr. Olympia. He joined the Hollywood world and presented it with blockbuster movies such as The Terminator sequel. Likewise, from 2003 to 2011 and 1990 to 1993, he served as Governor of California and Chair of the President's Council on Physical Fitness and Sports respectively.
Early Life and Education
Arnold Schwarzenegger was born on July 30, 1947 in Thal, Styria, Austria to father Gustav and mother Aurelia. Growing up as a Roman Catholic, Schwarzenegger had always been interested in sports. He started bodybuilding at a tender age of 14 and went on to achieve extraordinary feats in that line.
Arnold said that his mother wanted him to attend a trade school. He went to Santa Monica College and the University of Wisconsin-Superior for undergraduate and post-graduate education.
Personal Life
Arnold Schwarzenegger married Maria Shriver on April 26, 1986. Maria is a television reporter and niece of former President John F Kennedy. The couple has four children: Katherine Eunice, Christina Maria Aurelia, Patrick Arnold, and Christopher Sargent Schwarzenegger.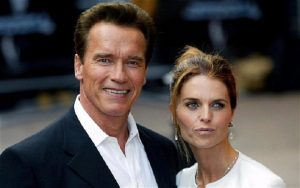 As of 2011, the Schwarzenegger couple has decided to part their ways. Currently, Arnold is suspected to be dating Heather Milligan, a physical therapist.
Arnold admitted to having an affair with a household employee named Mildred Patricia Baena. They had a son named Joseph on October 2, 1997.
Career
Starting bodybuilding at an age of 14, Arnold quickly became an extraordinary figure in Men's bodybuilding, powerlifting, and weightlifting. In 1964 and 1965, he won the Styrian Junior Weightlifting Championship and German-Austrian Weightlifting Championship. Subsequently, in 1966, Arnold grabbed gold in International Powerlifting Championship. Subsequently, in 1968, he became the German Powerlifting Champion and pro-Mr. Universe. For further training, Arnold moved to the US.
https://www.youtube.com/watch?v=IsRGXm-Sxfg
Training in the US, Arnold retained the title of Mr. Universe for three consecutive years. Then, in 1969, he won a silver medal in Mr. Olympia. Thereafter, from 1970 to 1975, Arnold remained an invincible Mr. Olympia. He won the title again, and for the last time, in 1980.
Leaving the bodybuilding world, Arnold joined the Hollywood world by debuting in the movie Hercules in New York. Since then, he has made numerous films, out of which The Terminator and The Expendables sequel have been largely successful. Four of Arnold's new movies – Aftermath, Why We're Killing Gunther, Blanco, and Journey to China: The Mystery of Iron Mask – are set to be released in 2017. Likewise, The Expendables 4 will come out in 2018.
Since taking US citizenship, Arnold Schwarzenegger has been a registered member of the Republican Party. In 1990, he was appointed as Chair of the President's Council on Physical Fitness and Sports. Holding the position until January 20, 1993, he was succeeded by Florence Griffith Joyner. In 2003, Arnold Schwarzenegger decided to run for the California Gubernatorial Election. With 48.6% votes in favor, he assumed the Governor's position on November 17, 2003, as the successor of Gray Davis. In 2006, Arnold won the general election against Democrat Phil Angelides with a 55.9-39% margin. In 2003, Arnold took Governor's office with an approval rating of 89%. However, while he left in 2011, the rating was as low as 23%. During his tenure, Arnold was caught up in sexual misconduct allegations and controversy about divorce with wife Maria Shriver.
As a businessman, a politician, a bodybuilder and an actor, Arnold have amassed a net worth of around $300 – $400 million.
Donald Trump and Arnold Schwarzenegger
Former Governor of California Arnold Schwarzenegger endorsed John Kasich for President of the United States. Hence, Donald Trump never remained positive on Arnold.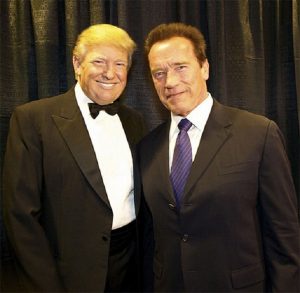 In early February, Trump tweeted: Yes, Arnold Schwarzenegger did a really bad job as Governor of California and even worse on the Apprentice…but at least he tried hard!
Yes, Arnold Schwarzenegger did a really bad job as Governor of California and even worse on the Apprentice…but at least he tried hard!

— Donald J. Trump (@realDonaldTrump) February 3, 2017
To Trump's comments, Arnold responded with a video:
The National Prayer Breakfast? pic.twitter.com/KYUqEZbJIE

— Arnold (@Schwarzenegger) February 2, 2017