Megyn Kelly is a widely-known figure in the American television journalism. She hosted a CNN production The Kelly File from 2013 to 2017. In January 2017, Megyn joined NBC News. As attractive as her journalism career, Kelly's personal life is also attention-seeking. She has already married twice and has three children.
Must Watch: Megyn Kelly Feud with Donald Trump
Must watch: Megyn Kelly is the highest paid anchor
Megyn Kelly First Husband Daniel Kendall
Megyn Kelly's first husband Daniel Kendall isn't as high profiled as the second one. However, it's widely known from Kelly's profile that Daniel was an anesthesiologist. The couple got married in 2001 after dating for four years. The couple reportedly met in Chicago. The marital relationship, however, didn't last very long. The couple soon parted their ways in 2006.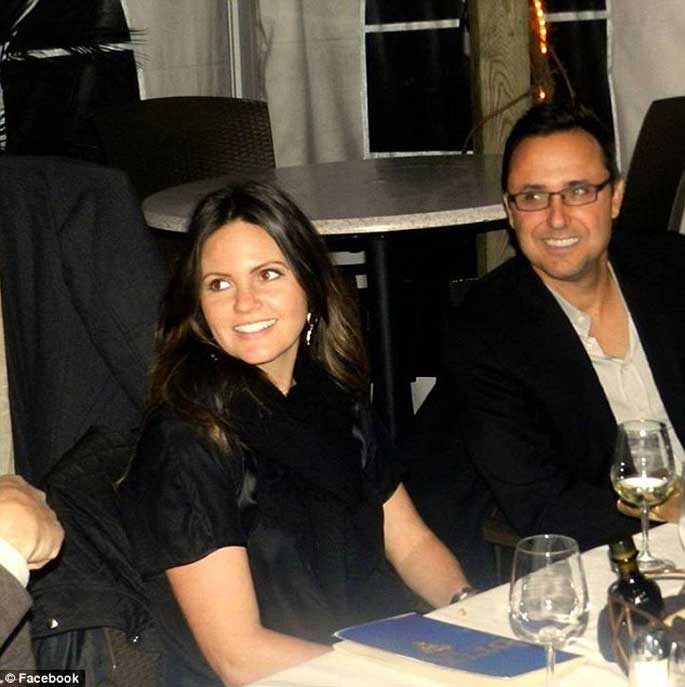 It's interesting to see that Kelly and Kendall didn't make a single child even after living together for five years. According to Kendall, it was probably Megyn's fault that they separated. Kendall wanted to start a family, but Megyn wasn't. Kendall said, "She probably needed more emotional support than I could give her, and the same for me. It is just a matter that sometimes two personalities can clash. I wanted a wife and she wanted a wife — we both needed someone to cook and clean and support us."
So, the couple broke up. Kendall said the decision was 'mutual'.
Kelly's Second husband Douglas Brunt
After parting her way from Daniel Kendall, Megyn Kelly found Douglas Brunt. Brunt is a former CEO at Authentium, an internet security technology company. Now, he is a full-time novelist. His books include Ghosts of Manhattan which received 3.4/5 rating and was released in 2012, The Means: A Novel released in 2014 and Trophy Son: A Novel, soon to be released in May 2017.
The couple, Kelly and Brunt, tied the sacred knot in 2008 and are together since then. They have three children together.
Romantically, Brunt talked about their first kiss in an interview. After the first date, the couple was parting their ways to their own homes. Kelly had security guards, so it was awkward for both to bid goodbye with a kiss. Anyway, Brunt was courageous enough to kiss Kelly.
In Brunt's own words, "It was awkward. It was like our parents were watching. The next morning she knocked on my hotel room door. She was alone. She walked into the room, and said: 'I can do better.'"
Kelly was also impressed by Brunt's attitude. She said, "He came across as sincere. While we were talking, he leaned forward, really listening to what I was saying. He's also clever and has a great sense of humor." The couple indeed had a promising start. The relationship soon led to a marriage on March 1, 2008 at Huntington, New York.
On September 25, 2009, the Brunt couple brought their first baby into the world. Edward Yates Brunt is running 7 now. He also has two other siblings: sister Yardley Evans Brunt born on April 14, 2011 and brother Bray Brunt born on July 23, 2013. The loving children and the affectionate husband-wife relationship between the couple have kept the marriage intact.