Quick Info about Thomas Fahr Steyer Tom Steyer
Full Name

Thomas Fahr Steyer Tom Steyer

First Name

Tom

Last Name

Steyer

Born Name

Thomas Fahr Steyer

Birth date

27/06/1957

Birth Place

New York City

Nationality

American

Ethnicity

White

Profession

Politician, philanthropist

Net Worth

$1.6 billion

Sibling

Hume, Jim

Facebook

https://www.facebook.com/officialtomsteyer

Twitter

https://twitter.com/TomSteyer

Children

Samuel, Charles, Evelyn, and Henry
Last updated on March 22nd, 2020 at 07:42 pm
Thomas Fahr Steyer or simply called as Tom Steyer is a well-known American politician. He is actually well known by his multiple professions like the hedge fund manager, philanthropist, environmentalist, liberal activist, and fundraiser. Steyer is the founder of Farallon Capital who also served there as a co-senior managing partner. He is currently the co-founder of Onecalifornia Bank. Tom has been nominated in the upcoming 2020 presidential election.
Tom Steyer's 2020 Presidential Election Campaign:
It's true. I'm running for president. pic.twitter.com/u8x2lZah7Z

— Tom Steyer (@TomSteyer) July 9, 2019
On July 9, 2019, Tom Steyer published a video on Twitter where he confirmed he would be participating in the presidential election. Earlier in January, Tom wasn't ready to be a part of this. Though, he reached a total of 130,000 donors on August 13, 2019, which made him qualify for the presidential debate. Tom, however, didn't appear for the debate and had to requalify for December's debate where he actually performed well. At the very last moment, Tom Steyer got qualified as a candidate. But in February he dropped out of the presidential election.
Why did Tom Steyer drop the presidential race?
Thomas Fahr Steyer or simply called as Tom Steyer is a billionaire who is well-known for founding Farallon Capital. Recently, he withdrew his presidential campaign and stepped out of the election after placing third in the South Carolina democratic primaries. Although he dropped from the presidential race, Tom Steyer has promised his supporters to keep working on the major issues of environmental and economic injustice which he has been covering for a long time.
He had nearly spent around $191 million for various advertisements needed during his presidential campaign. However, the expectations he had never met. He couldn't even receive a single estimated delegates count in various states including Iowa, New Hampshire, Nevada and also in South Carolina. Previously, Tom Steyer often told the media and his support that he would immediately walk out of the path of the presidential campaign if he sees no light towards success.
A similar thing happened after he couldn't receive a single estimated delegate count in South Carolina from where he had expected the most. Tom Steyer has remained a strong critic of the current president Donald Trump and he still doesn't want Trump to be the president again. This is why the 62-year-old billionaire has even told the people not to vote for Donald Trump again just after he dropped from the presidential race.
Relationship with Donald Trump:
Steyer is one of the personalities who was heavily linked with president Donald Trump's impeachment. He put millions of dollars to support the president's impeachment. In October 2017, he started this campaign and has been linked to date. In an interview, he called "Trump a crook and a corrupt politician" who isn't right for the post of President. He believes the post is very prestigious and people like Trump do not deserve such a position. The 62-year-old billionaire nearly bought the slogan of Trump which said 'Keep America Great Again!'. This didn't happen and he had his new slogan for his presidential campaign 'Actions speak louder than words'.
Early Life:
Tom was born as Tom Fahr Steyer on June 27, 1957, in Manhattan, New York City, New York, USA. He is the son of Marnie and Roy Henry Steyer. Tom Steyer studied at Buckley School and later joined Phillips Exeter Academy. He completed his graduation from Yale University in economics and political science. In his childhood, he was very interested in playing soccer and in fact, was the captain of his college soccer team. He completed his MBA studies from Stanford Graduate School of Business.
Career:
He started his career in the year 1979 at Morgan Stanley (Investment banking company) for two years until 1981. From 1983 to 1985, Tom worked for Goldman Sachs. Later, he became a member of the Executive Committee at Hellman & Friedman. Steyer founded his first-ever company Farallon Capital in January 1986. But, he left his company in October 2012. After leaving Farallon Capital, Tom started to focus on climate change. He hosted the 'Big Think Climate Meeting' to discuss climate changes. On July 9, 2019, Tom Steyer published a video on Twitter where he confirmed he would be participating in the presidential election.
Personal Life: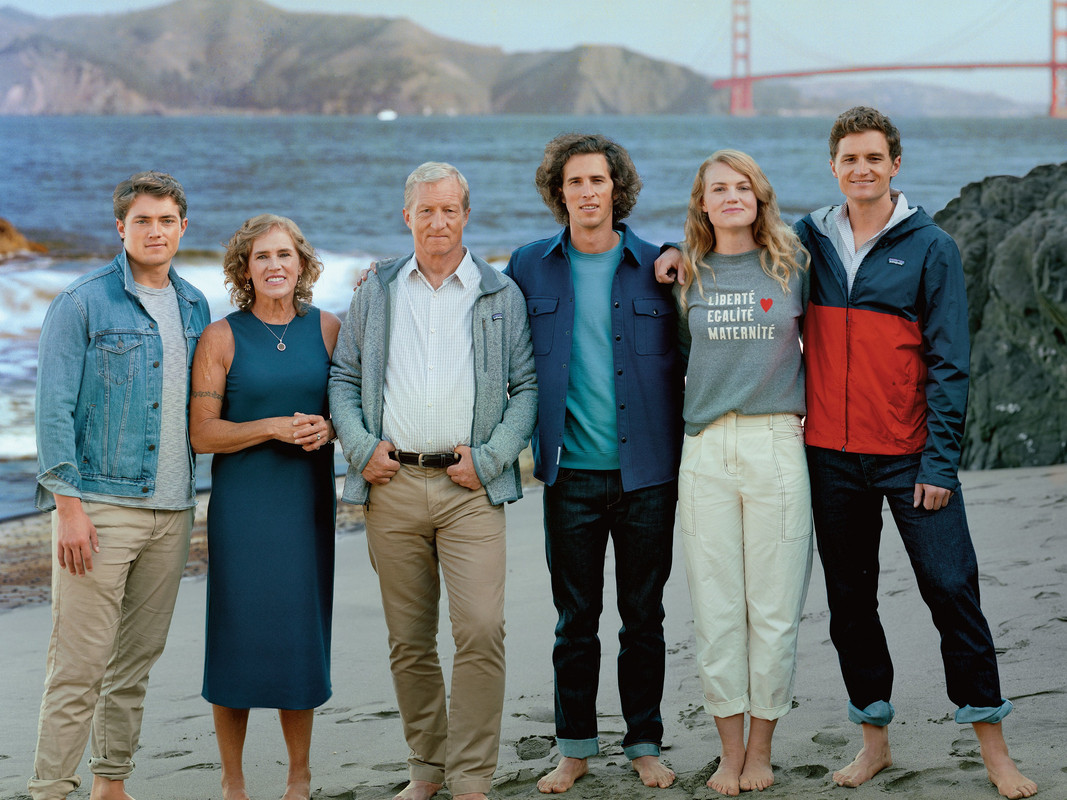 Steyer was not the only son of his parents. He has two brothers Hume and Jim. Hume Steyer is an attorney in New York while Jim an author and a professor at Stanford University. Tom Steyer was married to Kathryn Ann Taylor in the year 1986. The couple shares four children namely Samuel, Charles, Evelyn, and Henry.
Net Worth:
The estimated net worth of Tom Steyer is approximately $1.6 billion. His source of income has been totally from his business and some from politics as well. According to some of the reports, Tom owns an outdated hybrid Honda Accord. He is also very interested in wearing luxury items. He has also been seen on media wearing expensive watches.
Facts:
Tom Steyer had received two suspecting packages from a mail bomber, Cesar Sayoc.
He showed his involvement in the Episcopal Church when he was in his 30's.
Tom had never run for or serviced in public offices before this presidential election.
He donated nearly a quarter of a billion to provide economic support in the Democratic elections of 2014, 2016 and 2018.
Tom Steyer spent nearly $10 million for the impeachment of President Donald Trump.