Timothy Donald Cook is an American business executive. He is an industrial engineer. Currently, Tim Cook is the Chief Executive Officer of Apple Inc. Previously, Tim Cook used to work under the founder of Apple Inc. Steve Jobs as the company's Chief Operating Officer.
The Early life of Tim Cook
Timothy Donald Cook was born on 1 November 1960 in Mobile, Alabama, the United States from father name Donald and mother Geraldine. Tim Cook grew up in Robertsdale. Tim Cook's father was a shipyard worker and his mother used to work in a pharmacy. In his childhood Cook was made the member of a Baptist church. Tim Cook graduated from Robertsdale High School. In 1982, he completed his Bachelors of Science in industrial engineering from Auburn University. Later, in 1988, Tim studied Master of Business Administration (MBA) from Duke University's Fuqua School of Business.
The Career of Tim Cook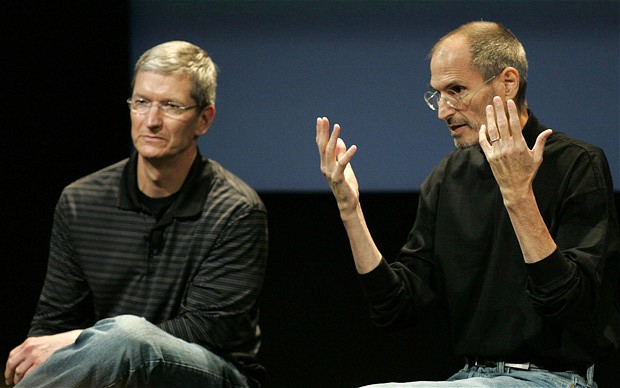 At the beginning of his career, Tim used to work as an\ SVP for Worldwide Operations. Previously, he spent 12 years in IBM's personal computer business as the director of North American fulfillment. He worked there after he completed his master's degree. While working as an SVP, he brought many changes at Apple. The changes he brought helped the company by keeping the cost under. In 2007, Tim cook was promoted to the position of Chief Operating Officer. He is very skillful and extremely talented. As the founder, Steve Jobs did not have the proper health condition, in 2009, Tim Cook became the Chief Executive Officer of the Apple under the founder. Steve Jobs resigned and remained the chairperson of Board of the Apple's Board of Discussion in 2011 and then Apple approved Timothy Donald Cook as the CEO. The same year, Steve Jobs died because of pancreatic cancer.
Apple is celebrating Global Accessibility Awareness Day by making coding more inclusive for students across the country. Because when we say Everyone Can Code, we mean everyone. #GAAD https://t.co/Ew16JtxzJh

— Tim Cook (@tim_cook) May 17, 2018
Then under his leadership, he brought many changes to the executive team of the firm so that it brings many profits to the firm after becoming the Chief Executive Officer of the company. Timothy Donald Cook has been honored with many awards. He received Financial Times Person of the Year in 2014. In 2015, he was awarded World's Greatest Leader as well as Human Rights Campaign's Visibility Award by Ripple of changes Awards.
In the Personal Life of Tim Cook
Timothy Donald Cook has never mentioned his personal life in public. He has never mentioned about dating anyone. He is unmarried and there is no any information available on his gay partner boyfriend. Cook is a fitness lover. He loves to exercise, jog, go on hiking and goes to the gym. In 2011, he stated that he was a gay but did not speak anything about in public. He proudly announced that he was a gay in 2011. He said that he was happy and considers it to be a great gift given by God. This announcement made him the first openly gay Chief Executive Officer.
The Net worth of Tim Cook
Timothy Donald Cook's net worth is $625 million. He is the CEO of the $1 trillion company. Tim Cook's salary is $3.1 million and receives $9.3 million as a bonus.
Facts about Tim Cook
Before entering to the Apple, Timothy Donald Cook was the CEO in Intelligent Electronics.
In 2015, Timothy Donald Cook decided to donate his entire stock at apple worth $120 million to charity.