Scott Pruitt is a mainstream politician and formerly a lawyer by profession. He was nominated as Administrator of the Environmental Protection Agency by the US President Donald Trump. However, Pruitt is yet to be approved by the Senate for the post.
Early Life and Education
On May 9, 1968, Pruitt was born in Danville town of Kentucky. Always an avid sportsman, Pruitt was consecutively recruited into college teams by several universities.
By the time he finished high school at Lafayette, he had already earned a baseball scholarship from the University of Kentucky. After a year at Kentucky, Pruitt transferred to Georgetown College and did undergraduate studies in politics and communication. He did his JD from the University of Tulsa.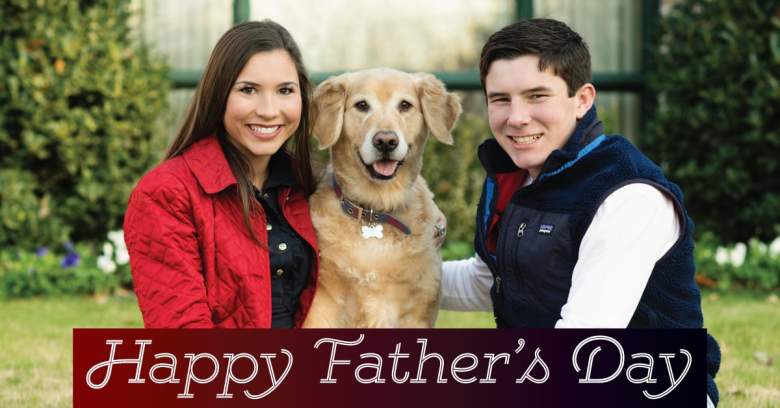 Career
Scott Pruitt wasn't a law practitioner for long. He entered private law firms in Tulsa to specialize in constitutional, insurance, labor and litigation laws. The job as a lawyer went on only for five years. Then, he got into politics and was subsequently elected to state Senate.
Starting from 1998, Pruitt served Oklahoma State as a senator, a Republican whip, and a Republican Assistant Floor Leader. Following the resignation of Steve Largent, Pruitt submitted his candidacy for First Congressional District of Oklahoma in 2001. However, he suffered a terrible defeat against John A. Sullivan.
Likewise, Pruitt again entered the Republican race for Lieutenant Governor in 2006. In these elections as well, he happened to suffer a close defeat by acquiring 49.08% votes. After that, Pruitt is said to have remained relatively low-profile until his election to Attorney General of Oklahoma.
Attorney General Pruitt was particularly against the incumbent President Obama's policies on immigration, health, and regulations. He also filed a lawsuit against EPA to stop their ongoing projects. Following the election of Obama for a second term, Pruitt opposed newly formed Obamacare and joined bids to ban abortions.
Pruitt was re-elected to the office of Attorney General after remaining unopposed by any leaders. Although his term extends until the end of 2018, he'll have to relinquish the post as soon as the Senate approves his nomination for Administrator of Environmental Protection Agency.
Trump and Pruitt
Trump and Pruitt stand abreast when it comes to their stands on the environment. The New York Times and The Independent often tag Pruitt as someone who denies imminent climate change. Likewise, Pruitt also agrees on deregulating any environmental policies that hinder business growth and production.
Due to Pruitt's resembling views, Trump nominated him as the next Administrator of Environmental Protection Agency on December 7, 2016. Pruitt has vowed to 'foster both responsible protection of the environment and freedom for American businesses'.
Personal Life
Scott Pruitt married his wife, Marlyn Pruitt, for over two decades.  Marlyn Lloyd and Scott Pruitt were married at the Southeast Christian Church in Louisville in 1990.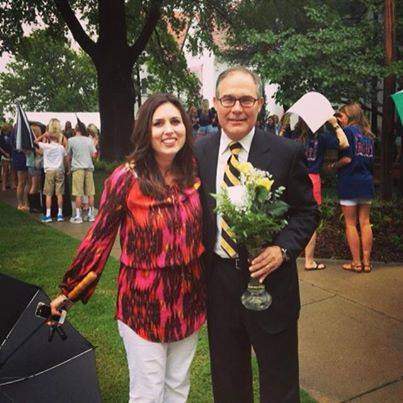 They are the proud parents of two children. While his daughter McKenna Pruitt attended the University of Oklahoma is Norman his son Cade Pruitt is a Senior at Cascia Hall High School in Tulsa, Oklahoma.
https://twitter.com/AGScottPruitt/status/367370067819761664?ref_src=twsrc%5Etfw