Last updated on December 28th, 2018 at 11:16 am
Krysten Sinema is an American politician. She is the senior United States Senator elected from Arizona. She is one of the members of the Democratic Party. Since 2013, she is serving as the U.S. Representative for Arizona's 9th congressional district.
The Early life of Krysten Sinema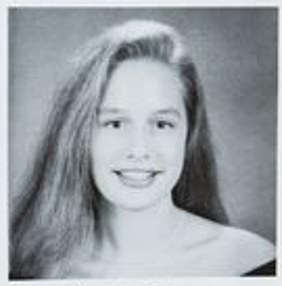 Sinema was born on July 12, 1976, in Tucson, Arizona. Her father's name is Dan Sinema and her mother's name is Marilyn Sinema. She also has an older brother and a younger sister. Her father used to work as an attorney. But they divorced and then she went to live with her mother and her stepfather. She says that she had to struggle a lot in her childhood. They had no toilet for two years. She had no electricity. They struggled a lot after their stepfather lost his job. They lived in the remodeled gas station for 3 years in DeFuniak Springs, Florida.
She attended and graduated from Walton High School at the age of 16. At the age of 18, she earned her B.A. from BYU in 1995. In 1999, she attended Arizona State University and received her Master of Social Work degree. From Arizona State University College of Law, she earned a J.D. degree in 2004. She also earned a Ph.D. degree in Justice Studies in 2012 from Arizona State.
Krysten Sinema's Career
As long as I've served Arizona, I've worked to help others see our common humanity & find common ground. That's the same approach I'll take to representing our great state in the Senate, where I'll be an independent voice for all Arizonans.

Thank you, Arizona. Let's get to work. pic.twitter.com/iX6u6VQ9bQ

— Kyrsten Sinema (@kyrstensinema) November 13, 2018
In 2002, Kyrsten Sinema ran as an independent affiliated with the Arizona Green Party for the Arizona House of Representatives and then received only 8% of the votes as she finished in the last place in a five-candidate field. In 2010, she
defeated Republican Bob Thomas, 63% to 37%, and was elected to the Arizona Senate. In June 2011, she announced that she would be running for the U.S. House of Representatives in 2012. She announced her bid for Congress on January 3, 2012, in the 9th congressional district. With 42% of the votes, she won the three-way Democratic primary on August 28, 2012.
Again in 2014 she ran for the reelection that took place on August 26, 2014, and remained unopposed in the Democratic primary. In the 2014 congressional election cycle, she became one of the five Democrats to be endorsed by the Chamber in September 2014 being selected by the United States Chamber of Commerce. She defeated Republican nominee Dave Giles with 69.9% of her votes in the general election. On January 3, 2019, she is expected to be sworn in with the 116th United States Congress.
She is also an author and has released two books 'Unite and Conquer: How to Build Coalitions That Win and Last' in 2009 and 'Who Must Die in Rwanda's Genocide? The State of Exception Realized' in 2015.
In the Personal life & Net worth of Krysten Sinema
Sinema was married to Blake Dain but the marriage could not get success and later the couple divorced. Dian was Kyrsten Sinema's classmate. A New York man was arrested in January 2018 and then charged with Stalking Kyrsten Sinema. Kyrsten Sinema has said that she is bisexual. She is the 1st openly bisexual member of the U.S. House of Representatives. Her estimated net worth is $8.5 million. However, her salary has not been revealed yet.
Fact about Krysten Sinema
Krysten Sinema is the first bisexual person to be elected to the U.S. Senate.
She is also the first woman to be a U.S. Senator from Arizona.
Sinema was a social worker before entering into politics.
Also she has spent two years as a homeless in her childhood