Quick Info about Vermin Supreme
Full Name

Vermin Supreme

First Name

Vermin

Last Name

Supreme

Born Name

Vermin Love Supreme

Birth Place

Rockport, Massachusetts, United States

Nationality

American

Ethnicity

White

Profession

Politician, Artist, Activist

Net Worth

$200,000

Age

59

Dating

NA

Engaged

Married

Facebook

https://www.facebook.com/VerminSupreme

Twitter

https://www.instagram.com/verminsupremepresident/
Last updated on July 4th, 2020 at 06:32 pm
Vermin Supreme is an American politician, American performance artist, and activist. He has run for many elections in the USA including local, state as well as national. Supreme ran for all the presidential elections from 2004. This year as well he has been a candidate for the presidential election.
Early Life:
Vermin Supreme was born as Vermin Love Supreme in the year 1961. The 59-year-old man was born in Rockport, Massachusetts, United States. He spent his entire childhood in Boston, Massachusetts. He is the eldest son of his parents among the three children. Supreme completed his high school studies from Gloucester High School in the year 1979. After his high school, Vermin moved to Baltimore for his further studies. In Baltimore, Vermin attended an Art School but eventually left it. In 1986, Vermin joined the Great Peace March for Global Nuclear Disarmament where he protested the nuclear weapons. He officially kicked off his political career in the year 1987.
Vermin Supreme pave way for Donald Trump: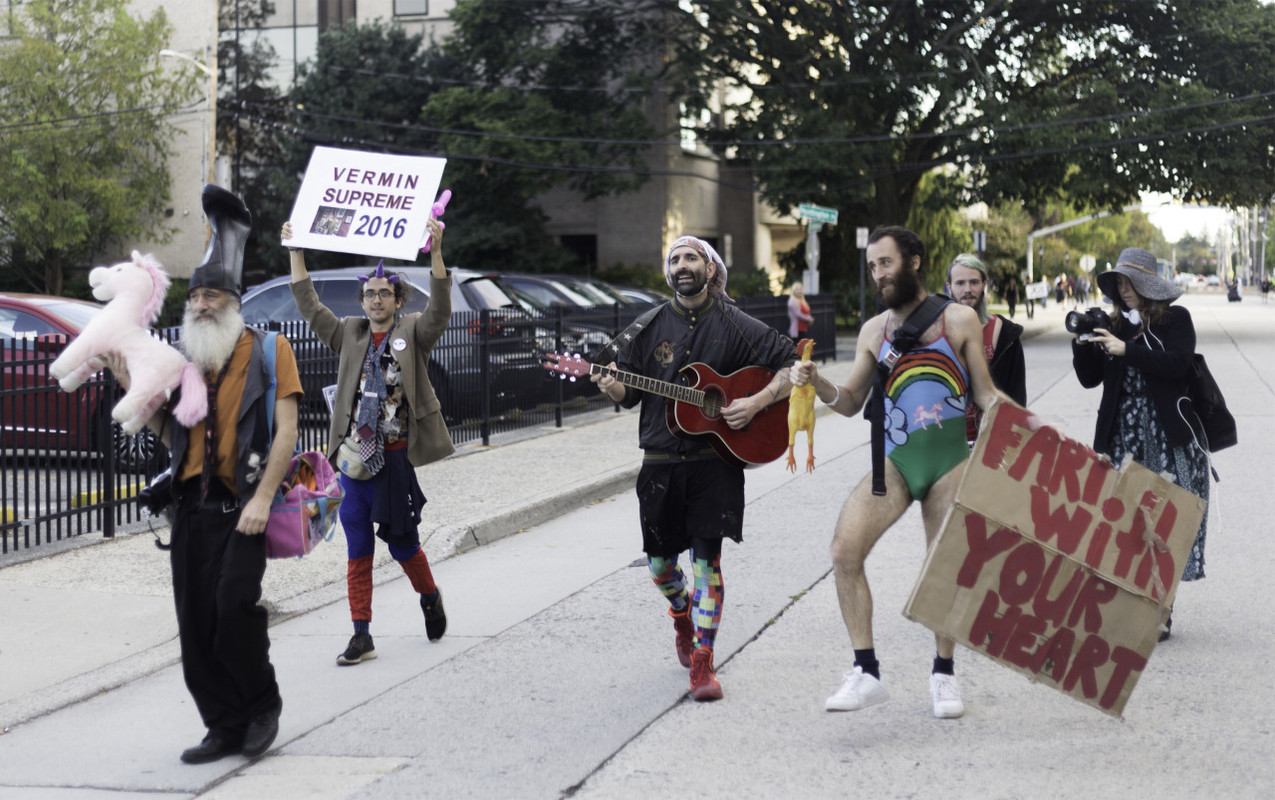 Supreme has verbally abused Donald Trump in front of the media many times. He seems to like Donald Trump and his presidency but in a different manner. He himself has admitted that he has been mocking American politics since he joined. And, with President Donald Trump as well, he has mocked him in many places. On April 1, 2016, he told that Donald Trump had the f*king nuts as he was impressed with the presidential campaign of Donald Trump in the 2016 Presidential Election. He made a huge joke of the current president after verbally abusing his supporters to s**k Donald Trump's d**k. After the end of the 2016 election, Trump became the President of the USA, he told in an interview that it was he who paved the way for Donald Trump.
Career: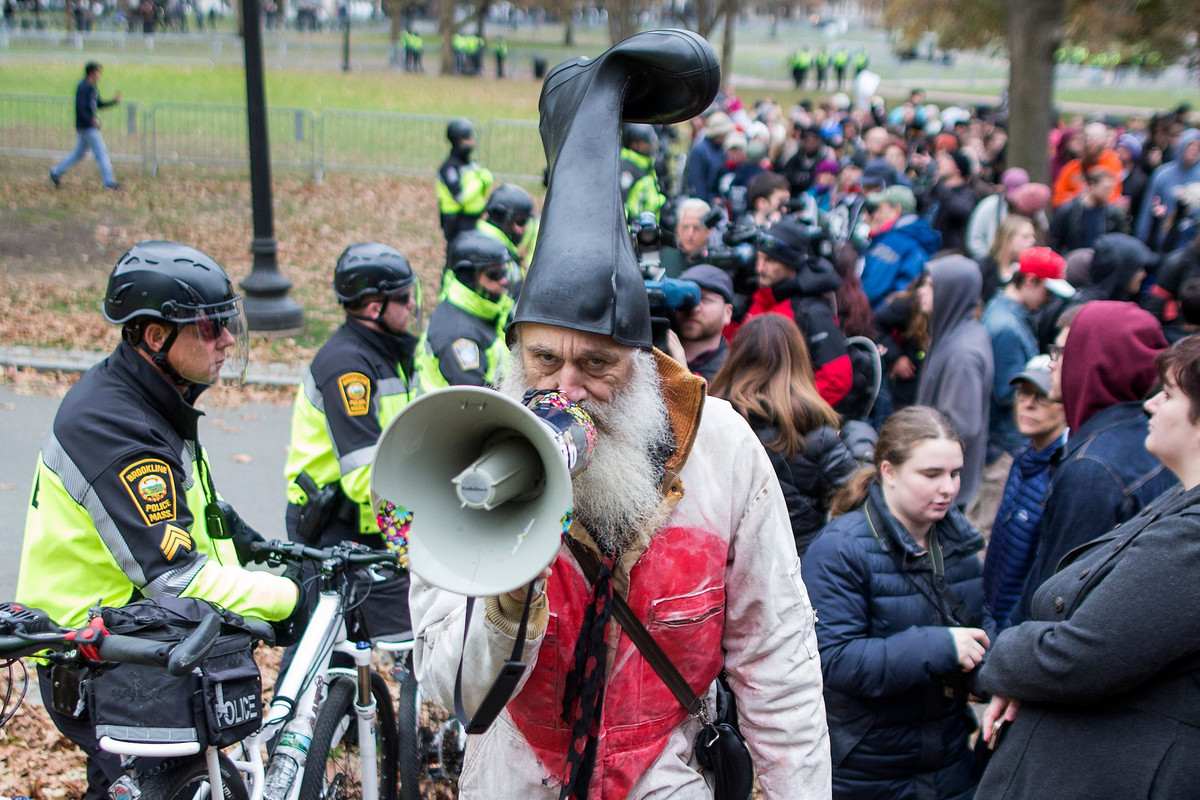 Vermin Supreme has campaigned on a platform of zombie apocalypse awareness. He has also campaigned for time travel research. In this 2020 election, he has promised many things to the people. Vermin said he would pass the law where people would require to brush their teeth. He has also promised to gift a pony to every American if he wins the election. He also participated in the Occupy Boston protests held in 2011.
Personal Life:
When he was in Baltimore, Vermin Supreme finally legalized his name. Supreme has a kind heart and he helped to save his mother after donating his own kidney in 2006. According to many sources, he is married but has no children.
Net Worth:
The estimated net worth of Vermin Supreme is approximately $200,000 as of 2020. His source of income is mostly from his current political position. He has also earned remarkably from the five movies he has played.
Facts:
Supreme is mostly seen wearing a huge black colored boot on top of his head and white fully-grown beard.
He has appeared in a total of five movies which are Who is Vermin Supreme? An Outsider Odyssey (2014), Learnin' with Vermin (2012), Vote Jesus: The Chronicles of Ken Stevenson (2009), 2008 Uncut (2008), and Winning New Hampshire (2004).
He carries a long toothbrush with him every time he is in front of the public.
The movie 'Who is Vermin Supreme? An Outsider Odyssey' which got released in the year 2014 was a documentary featuring all his life activities.
He used to book bands for many underground clubs.