Brandon P Bell is an American actor and writer born on January 13, 1985 in Dallas, Texas. He is well known for his work on Ascension in and Dear White People.
Childhood and Education
Brandon Bell was born and raised in Dallas, Texas. He is a graduate of USC School of Theatre in BA.
Brandon Bell and Soccer
Besides being a good actor and writer, Brandon was a good athlete too. He played Soccer for seven years travelling France. He is also the winner of USA Cup Gold Medal.
Brandon Bell Debut and TV aappearances
Brandon's debut TV appearance was on the hit TV series Sons of Anarchy. His played the role of ATF agent.
He has done cameo role on many series like Revenge, NCIS and 90210. He was one of the actor among twelve in 2010 ABC's Diversity Showcase. He might be good in TV but he started to act in theaters.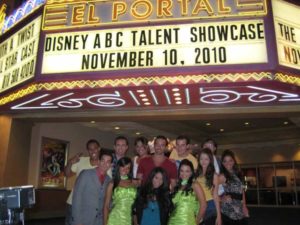 Besides Acting
Bell is a kind of a person who don't like to stay free. Whenever he have a spare time he manages to teach creative writing and drama to his dear students.
Now, his latest work on series Dear White People is getting a huge response which is based on the movie Dear White People of 2014. The writer of this series is Justin Simien.
Logan Browning is also in the series as Samantha White who is very feisty.