Ivana Trump is the first wife of Donald Trump and the mother of Donald Jr, Ivanka and Eric Trump. After a divorce from Donald Trump in 1992, she moved out and raised three kids. At that time, Donald Jr. was just a 15-year-old teenager and Ivanka and Eric were 11 and 8 years old respectively.
In an October seminar in New York, Ivana Trump revealed that she raised all the three Trump children single-handedly. Well, if that's true, Ivana undoubtedly made a good mother, raising up those wonderful kids. However, what she says is not true completely – at least Trump provided their children financially.
Ivana also said, "When they turned 21, I handed them over to him and said, 'Here's the finished product. You can take them from here.'" Wait. Does the last sentence mean that the Trump children were a burden to Ivana?
Besides, Ivana's relationship with Ivanka was evident on her reaction to the birth of a new grandchild. Reportedly, Ivana beamed with joy as she held her recent-born grandchild. Likewise, Ivana has also been spotted with her children sometimes, mainly on special occasions such as parties or weddings.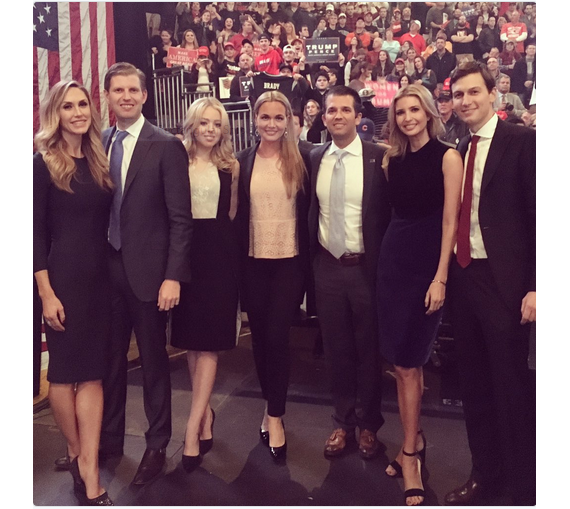 Although Ivana implies that she was the only parent Trump Children had when they were little, all the three first-born siblings seem more inclined to their father. Illustratively, Donald Jr. and Eric have appeared in numerous interviews where they defend their Dad's misdemeanors. And, Ivanka is one of the most creditworthy people for Trump's win. Hence, to overview this situation in the Trump family, we can't come to a conclusion on how well the Trump children get along with their mother.