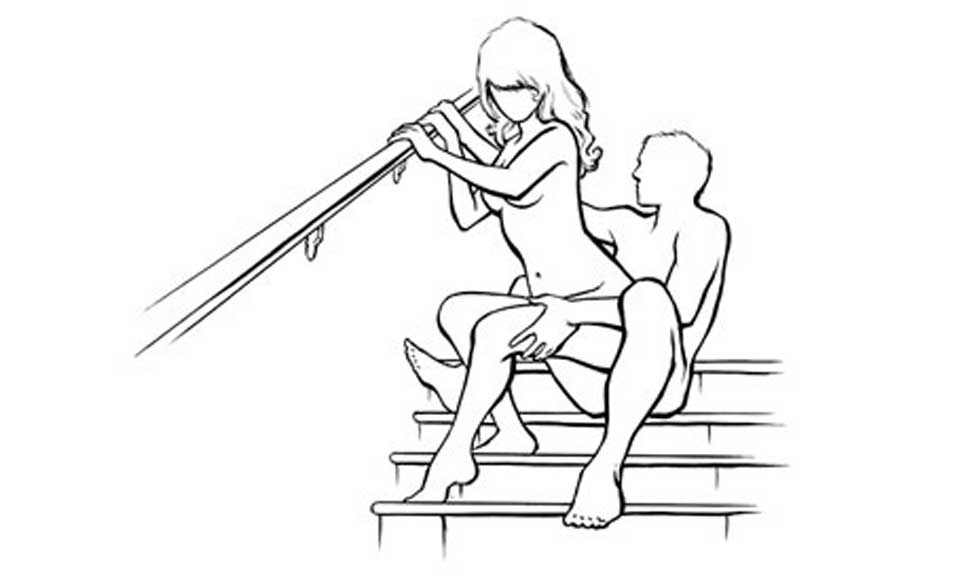 2017 is the year for new you and well personally you have a lot of resolutions to complete but well what about your sex life. Did having better sex and experimenting with your relation make up to your list?
If not well this article might come in handy for you and might give you reasons to now reevaluate your sex goals for 2017.
A research form the University of Toronto suggests that people who put effort into their sex lives have stronger and better relationship. And honestly lets agree a better sex life actually does take some work and we bring you such five each sex positions.
Coital Alignment Technique (CAT)
This a a rather twisted position for missionary and helps in increasing clitoral stimulation for your partner. In fact women who have had trouble reaching orgasm during missionary position were more likely to orgasm using the coital alignment technique.
So how do they do it? Well just start it off with missionary position and shift your body up and over to one side. Rock forward and back instead of thrusting up and down to help you maintain direct contact with her clitoris.
The Twist and Shout
The Twist and Shout just goes by its name and has a real twist while getting intimate with your partner.
This sex position is slow and encourages deeper penetration. It's also super intimate because you're able to see her body while maintaining eye contact which makes the feeling even more special.
So how do you do it?
Lie on your back as if you're ready to do a sit-up, but with one leg extended out and the other bent. Have her straddle on your legs.  Your partner  can then move up and down your penis, controlling the depth and speed. Depending on which side your penis naturally curves, she can sit and grind against you in the opposite direction of the curve, which should feel great for you.
Doggy angle sex position
Always wanted to try doggy but the strength and flexibility makes you opt a no for doggy style? Well doggy angle could then come to your rescue for it is a great twist to the classic doggy style.And the best part about this is that it is easier for your partner to manually stimulate her clitoris.
You need to make her face down but with her butt raised in the air for easy access. Also be careful that your legs are close together. To make it more comfortable she can place a pillow under her stomach or prop herself up with her forearms with her hands framing her head and neck. If you wish to make it more intense, place your hands on her back or hips so you can thrust with more force.
Twisted spoon
Spooning position has always been a very intimate part in ones sexual life. Twisted spoon gives you a bigger level of intimacy providing you deep penetration. In fact  it creates more tension in both of your bodies, which easily amps up arousal.
Must See:  Sexual Assertiveness for good sex
And it's pretty simple on how to do it.Both of you need to lie on your sides, with you behind her. Have her raise her top leg in the air. To really get her going, stimulate her breasts or clitoris while you thrust. Be careful that she should hold on to her raised leg's ankle while you thrust from behind.
The Duet
It is like a royal treat for you to see how and where your partner likes being touched while experiencing pleasure yourself.Ask your partner to touch herself while you touch yourself.
Well we understand your partner can be shy too so have her sit in front of you and lean her back into your chest to make it more comfortable and less invasive feeling. You can start by touching her body as she masturbates and gradually start touching yourself, so you both end up engaging in masturbation.
Must See: How to handle Sexless Marriage?