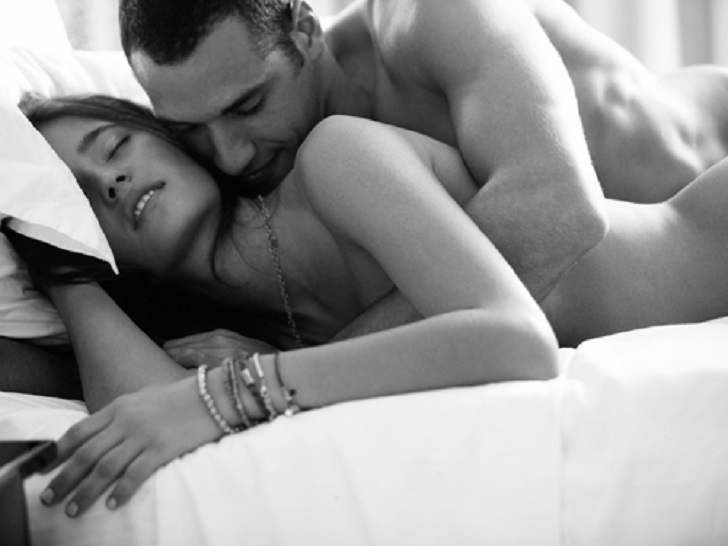 Sex in the bedroom is just too mainstream because everybody has it that way. And in the year of 2017 when people are just trying to think out of the box and do something new why do you want to be a part of the crowd. Rather try having sex when you're traveling over the holidays. Or initiate sex 10 minutes before dinner party guests are due to arrive.
Add some sparks in your relationship which is like the 9-5 job you have nowadays. Bring back the zing and we give you 7 places you can definitely try having sex.
On an elevator
As cheesy and as clichéd as it may sound but you can't deny this place for a real quick quickie. Elevators are made so enclosed for this reason.
In the kitchen
Kitchen racks can come more in handy if you just want to finish your dinner with something more sweet and ravishing.
In front of a window
Next time just don't use the window to see the view. If the windows are kind of tinted you can try it to have a missionary or doggy position enjoying the window glasses all the while. It might just be the wall or a mirror too.
In the car
When your car witnesses all the major events of your life and also lets you get away from the stress of life why not relax with a short sex in the car. Jump into the backseat and grab a blanket for extra precaution. If your windows aren't tinted, limit your escapades to the evening hours. You might as well go for a short ride after that. Just to feel the vibe more.
On the Beach
Beach is not just a place to go for showing off your body and getting lovely tans. You also would not mind exploring a new side to your love on the beach itself.
In the pool
This obsession with the water is something that can set a fire in your lives. Swimming pools are always considered a good way for refreshing yourself and if you are trying to have sex there. Why not?
In the shower
The feeling of scrubbing soap on each other and all soapy and then feeling each other inside is something too weird and maybe special too. We might want to warn you that you need to mind your steps or this might as well be the biggest disaster of your lives.
Good Luck and Stay safe