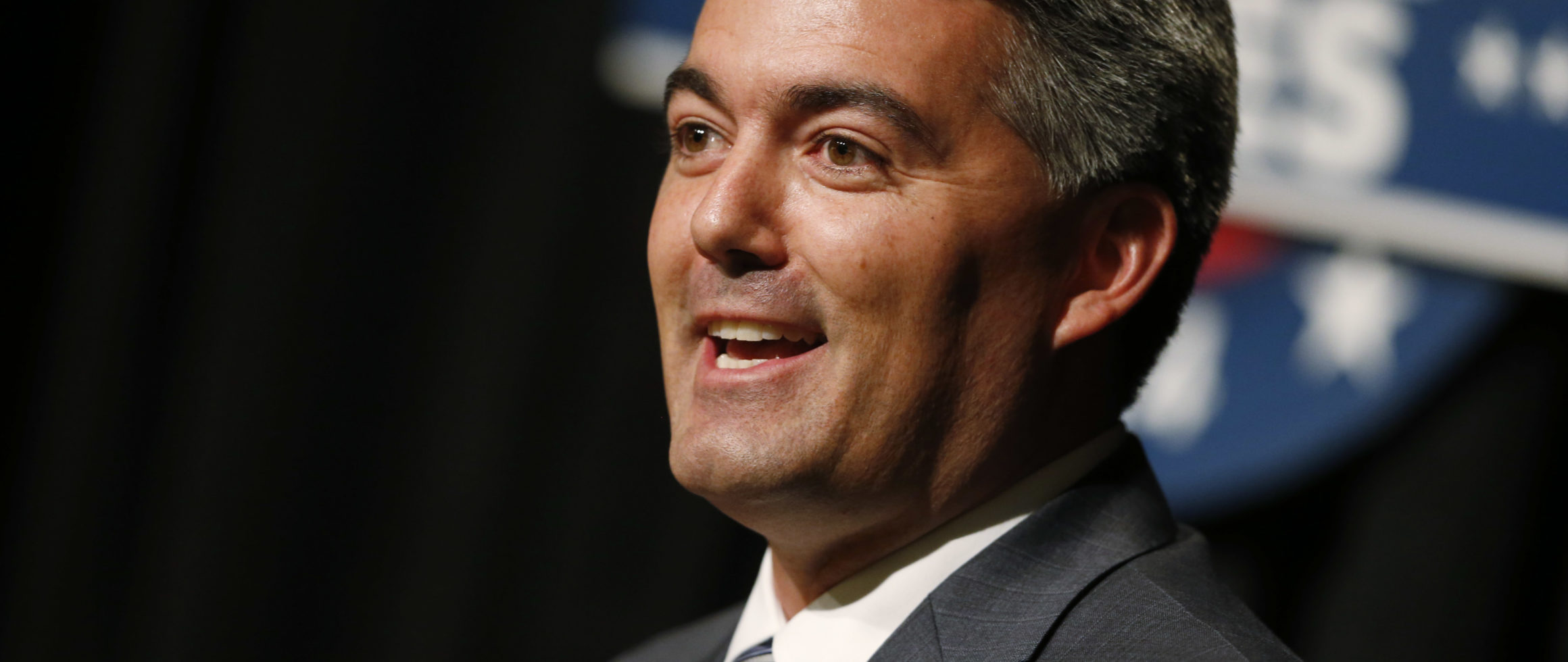 Cory Gardner is the incumbent US Senator from Colorado who is in the office since January 3, 2015 as the successor of Mark Udall. Formerly, Cory was a member of the US House of Representatives from Colorado's 4th District (2011 – 2015) and Colorado House of Representatives from the 63rd District (2005 – 2011).
Early Life and Education
Cory Gardner was born to father John W and mother Cindy on August 22, 1974. Raised in Yuma, Colorado, Gardner in a mixed European descent family, Cory went to Colorado State University for an undergrad degree in politics. Completing bachelor's education, he joined the University of Colorado for a Juris Doctorate degree.
Personal Life
42-year-old Cory Gardner is married to Jaime Gardner with three children: Thatcher, Alyson and Caitlyn Quinn Gardner.
Career
Graduating from the law school, Cory Gardner joined Senator Wayne Allard's office as a general counsel and legislative director. He remained in the position for three years i.e. until 2005. On June 23, 2005, Gardner was appointed to the post of member of Colorado House of Representatives from the 63rd District. In 2006, he won 73% votes against Pauline Artery to become an elected representative. In 2008, Cory was re-elected for the post.
In the 2010 Colorado's 4th Congressional Election, Cory defeated Betsy Markey with 52% votes and officially assumed office in the House on January 3, 2011. Subsequently, he won the 2012 congressional election with 58% votes against Brandon Shaffer who had 37% votes. During his time in the House, Cory worked in the Committee on Energy and Commerce and Republican Study Committee. Besides, Gardner was crucial in introducing Reducing Excessive Deadline Obligations Act 2013 which would drastically change the environmental and energy policies of the US government. Likewise, he also supported Violence Against Women Act 1994.
In 2014, Cory decided to run for the US Senate. Easily winning the Republican nomination, Cory joined the Senatorial race alongside Democratic Mark Udall and a few other third party candidates. Gardner won a tight race against incumbent Senator Udall with 48% votes in favor. So far, he has served in the following committees:
Committee on Commerce, Science, and Transportation
Committee on Energy and Natural Resources
Committee on Foreign Relations
Committee on Small Business and Entrepreneurship
Donald Trump and Cory Gardner
Cory is relatively a new face in the US Senate. Despite being a Republican, he has been a major critique of Donald Trump's immigration and travel ban order. He said that he supports extreme vetting but not blanket travel ban. Cory criticized the order as being too extreme and broad.